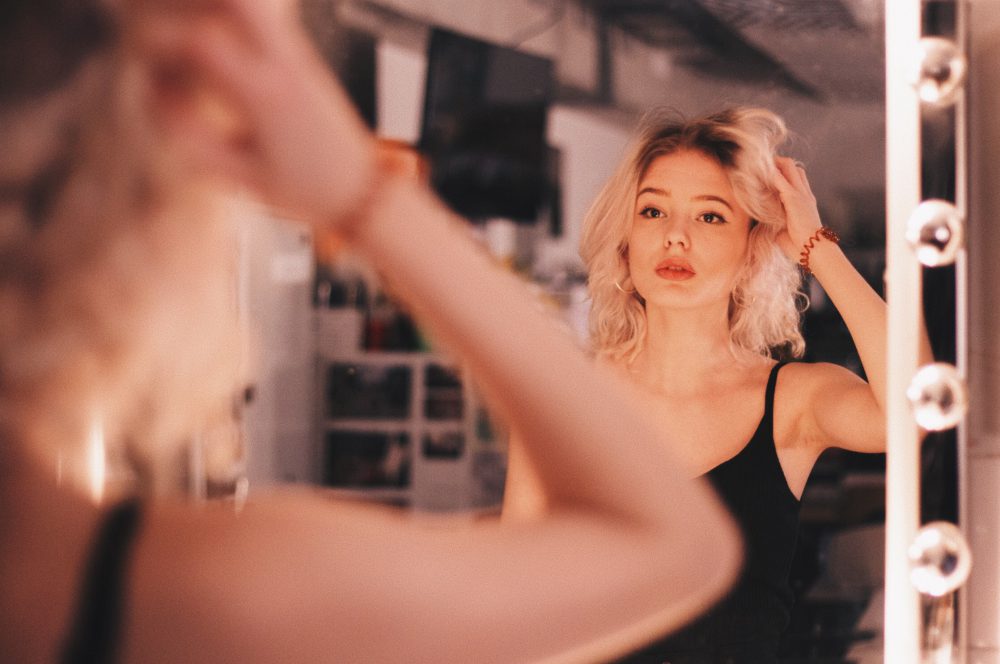 "What You Think, You Become".
Behind this seemingly empty #instaquote is something truly profound. The philosophy that we can envision an ideal version of ourselves and then manifest that image into reality is not only hopeful, it is possible. This is not to say that we can envision ourselves into becoming perfect superheroes, BUT we can become the best version of ourselves. This is not Hocus Pocus. This is science.
So, what does the science say?
In one study using fMRI (Functional Magnetic Resonance Imaging) scans, the reward centers of the brain associated with pleasure were activated in participants who practiced self-affirmations. These feelings of pleasure acted as a motivating factor toward the continued practice of self-affirmations.
Another study also found that practicing affirmations increased activity in the self-processing systems found in the brain's cortex. These self-processing systems act as emotional buffers counteracting painful, negative, or threatening information that contradicts a person's positive self-regard. This neural activity positively predicted increases in the desired behaviours of participants practicing affirmations.
In other words, a regular practice of positive affirmations increases the likelihood of turning affirmations into positive actions and positive feelings. This is because the more you repeat something to yourself the more your brain believes it. The more your brain believes it, the more likely you are to act on it because you already believe it is possible.
In the same way the practice of learning a new language restructures and strengthens your brain, so too does the practice of learning to think positively. Due to neuroplasticity, the brain continues to rewire itself overtime in response to various changes in our emotions, thoughts, body, and environment.
How to Practice Positive Affirmations?
There are 10 essential elements that will help turn your positive affirmations into positive results.
#1: Discover what you want to change or conjure more of into your life.
Start by making a list of the areas of your life where you would like to see changes happen. You can also make a list of the areas that are going well and that you would like to see continue. Is it a desired emotion you want to feel more regularly? A change in your environment? A behaviour you want to let go of? Whatever it is add it to your list. Now circle your top five desired areas.
From this smaller list pick just one area as your starting focus. You can always return to this list when you want to practice other positive affirmations.
#2: Be SMART.
As with any goal, the most successful aspirations must be Specific, Measurable, Achievable or Actionable, Realistic, and Timely. Even if your unique positive affirmation does not meet all of these criteria it is essential to keep it as focused as possible. This will help create a very specific image in your mind's eye that is attainable in the real world.
#3: Focus on the positive.
To increase the likelihood of success it is important to state your affirmation as a positive sentence rather than using a negative sentence structure. The brain focuses on key words rather than a full sentence, so, if you make the statement "I am not weak" your brain will ultimately focus on the word "weak. It is therefore best to rephrase this as the positive statement "I am strong".
#4: Focus on the present.
Write your positive affirmation in the present tense instead of future-focused. For example, "I am strong" instead of "I will be strong". Writing your statements in this way helps your subconscious mind believe it is already happening. This will help naturally ease the transition from affirming to doing. It also helps your brain create the positive feelings associated with your desired change and this reward will encourage your continued practice.
#5: Affirm in first person.
Write your affirmation with "I" instead of "you". For example, "I am happy" rather than "You are happy". This helps instil a stronger sense of identity in the brain. You can also add your name if that is helpful for example, "I, Alex, am happy".
#6: Connect the feeling to the behaviour.
Desired behaviours that are tied to positive feelings are more likely to turn into real actions. This is because pleasure acts as a reward that you will want to repeat again and again. For example, "I stand up for myself and I feel empowered" rather than "I stand up for myself". The feeling word "empowered" strengthens the affirmation.
#7: Create a detailed image.
Incorporate the previous steps into a detailed visualization of your positive affirmation to keep in your mind's eye while you state your mantra. Be specific on where you are and who you are with but most importantly focus on how you feel. Remember, your feelings are the greatest motivating factor toward your desired goal.
#8: Practice on a regular basis.
As with any desired change, whether it is breaking an unwanted habit or learning a new skill like playing an instrument, "practice makes perfect". Or as close to perfect as possible. The more frequently you practice your positive affirmation the stronger your brain rewires itself to accept these mantras as true. This will follow into desirable behavioural changes and the associated positive feelings will take hold.
#9: Be mindful of triggers.
There may be certain positive affirmations you are not ready to hear. For some people, using kind words towards themselves can actually be very painful. This is often the case if abusive words were heard during childhood. For example, the positive affirmation "I am worthy" can actually make some people feel worse because it may be unlocking painful memories where they were made to feel the opposite.
These negative abusive words can feel more truthful than any positive affirmation. If this is the case it may take longer to believe your positive affirmations but that is ok. Pace yourself, stop as needed if it becomes too painful, use a different mantra, and return to the original positive affirmation when you are ready. There is no rush, so take your time and be kind to yourself as much as possible.
#10: Find the best way to practice for you.
There is no one way to practice positive affirmations. You may want to create your own mantras, or you may want to use other people's words. Some people may find it best to listen to guided positive affirmations through the Mindbliss app, especially if it is too painful to hear your own voice saying the words.
The key is to make sure you schedule a consistent practice, visualize your positive affirmation as vividly as possible, and try to feel the mantra take hold in your body.
Here are some common positive affirmations to get you started.
Be sure to add your own name and details to make it as specific to your needs as possible. 🙂
1. "I am strong."
2. "I am worthy."
3. "I am doing my best."
4. "I am lovable."
5. "I love myself."
6. "I feel happy."
7. "I feel empowered."
8. "I have what I need and I feel content."
9. "I exercise for an hour a day and I feel strong."
10. "I am successful at______and I feel confident."
11. "I take care of myself everyday by______and I feel loved."
12. "I practice______ and I feel in control of my life."
13. "I achieve______ and I feel accomplished."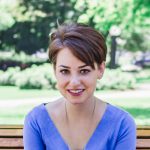 Alexandra Trottier is a Registered Psychotherapist (Qualifying) with the College of Registered Psychotherapists of Ontario (CRPO). She has a Master of Arts in Counselling Psychology degree from Yorkville University and is certified in Applied Foundations of Mindfulness Meditation from University of Toronto.
If you enjoyed this post and would like to listen to affirmation audios and more Mindbliss meditations, download the app by clicking HERE from your iPhone or Android.
At Mindbliss we have a large and diverse range of 370 (and growing) quality meditations. We are always hard at work curating the best ones for you. 🙂 We hope you love them. 💜
Let us know how this meditation worked for you, we would love to hear about your own progress.
With Love,
The Mindbliss Team.