Get to Know Your Mindbliss Authors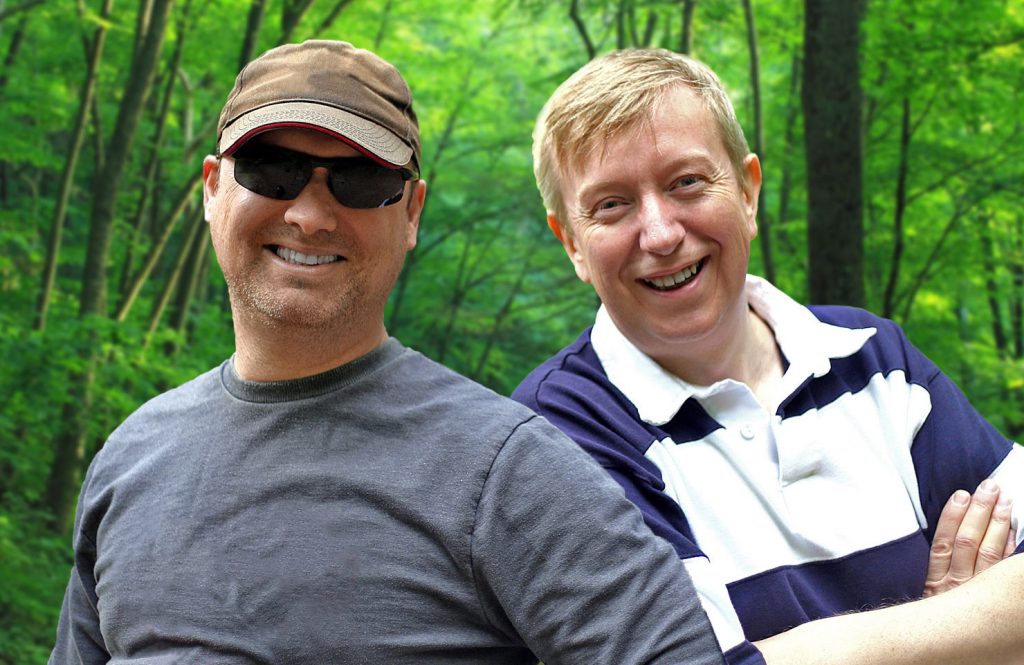 How did you get into meditation and how has it impacted your life?
We had been talking one day about various mental health problems we had suffered over the years, varying from terrible panic attacks, insomnia, depression, phobias and mindless fear. Nothing seemed to have helped, and meditation came up. Siân's uncle has been meditating since the early 70's (and is somewhat of a guru. No internet presence, but a very, very enlightened individual) and was always telling her it was well worth doing, but she said she had tried and could not.
A couple of days later, an ad came up on one of our emails about 'Guided Meditation', so we decided to look. There was nothing on YouTube at the time, and the package being sold was expensive, so we decided to all contribute to buying it and, individually, trialling it to see if it helped.
We agreed that even one session made us a great deal calmer, but the proof of the efficacy of it gradually came over months of daily listening. We ensured we listened to one track per day whatever we were doing, even if we had to do it before sleep at night.
How does it feel like when you are in a meditative state?
When we first began (meditating) it was simply a feeling of great calmness, which was enough, as our lives were fraught with worries and anxieties and also physical illness. At times we have all experienced colours, geometrical shapes, warmth, tingling, even voices and visions. But this is not something we go looking for. If it happens it happens and we mention it to one another, make a note of it, but the inner stillness the sense of 'I am' is, we feel, the most important.
What is the top 3 most valuable life advice you can give from your life experience so far?
#1 Take time for yourself. I (Kev) used to go to work and shut myself in a men's cubicle at work to read something on my phone by Greg Braden or Eckhart Tolle, or Neville Goddard, etc, before I began work. I would do the same after eating a quick lunch. Rather than listening to people being negative about life in the canteen, I used the time to learn from the spiritual teachers.
#2 Be kind to yourself. For whatever reason, many people think they don't deserve kindness. We always tell people that they should treat themselves as if they were a person they loved deeply and would do anything for. This is nothing to do with ego, but recognizing the beautiful spirit that resides within you. It is there, and you deserve kindness.
#3 Do affirmations daily, and create mind-movies in your head. This is also (like meditation) a cumulative thing, but it's almost magical that the more you do it, the more things fall in line with what you want. It has happened to us again and again. And we personally know a woman who went from becoming a widow and in poverty to riches within 2 years simply because she had so little she could do that she focussed everything on 'creating' the life she wanted — all in her head.
What is your favourite quote?
"I will restore the years that the locusts have eaten." ~ Biblical book of Joel
We are not affiliated with any religion, but Siân said it one day, and we've all come to see proof that no matter how terrible one's life is, it can be restored to something amazing.
What is something easy and simple that we can do right now to make the world a better place?
Right now? Go and smile at yourself in a mirror. Look at yourself and wrap your arms around yourself, give yourself a hug, and say. 'I LOVE you.' If you cannot love yourself, you cannot help or love anyone else in this world.
What would you say has been the biggest benefit from meditation?
An inner tranquility. Somehow a knowledge that (here's another quote from our writer):
"All shall be well and all shall be well and all manner of things shall be well." ~ Dame Julian of Norwich
That, somehow, whatever is happening, there is always hope, that no matter what the challenge, we can come out of it. Things are changing all the time, even if we cannot see it.
What is the biggest challenge you had to overcome? How did you overcome it? And what lessons did you learn from it?
Initially, it was simply making time for meditation. There was work, and chores, and so much to do, and fatigue, and how could you fit meditation into that? But we reminded one another to meditate, and had to, in the beginning, force ourselves to make that time. What we learned was that it was more than worth it, in fact it became an essential part of our daily routine.
Now, we admit to times of mental fatigue. Emails and messages come to us all the time from different time-zones, and sometimes people need reassurance and help, so how can we leave them hanging just because it is night-time for us?
We do like to spend at least one day a week practicing deep meditation for at least an hour and perhaps more than once, to refresh and calm the mind.
When you think about happiness, how do you define that for yourself?
It has come, for us, in every message or comment we receive where people tell us we have 'changed' their lives, even, 'saved' their lives. It is completely humbling, and yes it does make us happy, because it has proved we are doing something useful for others. We'll never meet these people, but they're very real to us and we are so glad to have been of help to them.
 Do you have a message for our Mindbliss Community?
"Be at peace. Don't doubt yourselves. Within there is so much light, so much power, so much love. Each of you are shining lights. Don't let the world try and smother you — it will not succeed. Be kind to yourselves and others and it will become like ripples in a pond, reaching out to other ripples." ~ Love, Kev, Rick and Siân (Writer)